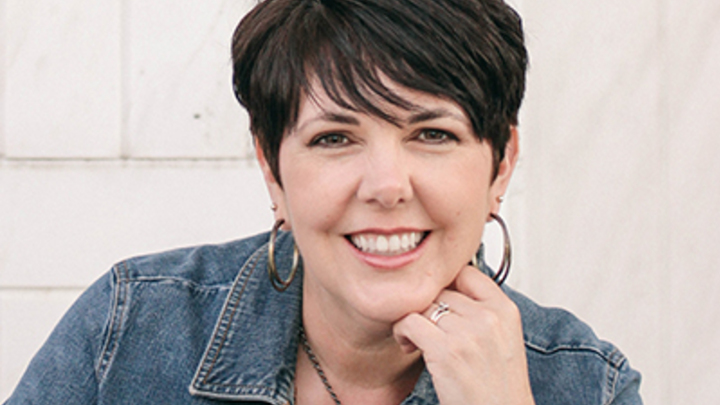 EXHALE- A Women's Retreat
March 1-2, 2019
$150 - 200
Dates & Times
Mar 1-2, 2019

12:00pm - 1:00pm
Attendee Types
Standard - Shared Room

$150

Standard - Private Room

$200
About EXHALE- A Women's Retreat
Exhale: Lose Who You're Not, Love Who You Are, Live Your One Life Well
A Women's Retreat hosted by King's Cross Church, featuring Amy Carroll of Proverbs 31 Ministries.
---
About Our Speaker
Amy Carroll's passion is leading women to deeper delight through the matchless pleasure of rich relationship with God and others. For over 10 years, she has shared messages that enable you to:
Release the grind of perfection and grasp the joy of living in God's incomparable love.
Celebrate the full satisfaction found in moving to deeper relationships.
Investyourselfinwhattrulyfillsinsteadofchasingwhatonly leaves you hollow.
Walk away from loneliness and isolation into the delight of sharing life.
Amy is committed to opening up her whole life (the good, the bad and the ugly) to teach the lessons she's learned in her pursuit of applying God's truth. She loves teaching scripture in all its unvarnished glory, and her background as an educator has enhanced her God-given ability to share His big truths in small, understandable bites.
Amy is the author of Breaking Up with Perfect and contributing author for the NIV Real-Life Devotional Bible for Women and Encouragement for Today. She also writes devotions for Proverbs 31 Ministries' "Encouragement for Today" which are sent out daily to over 800,000 people worldwide. Amy is the founder and director of Next Step Speaker Services, a coaching service for Christian speakers.
Amy's years of service in women's ministry leadership and her current position teaching a multi-age Sunday school class for women fuel her belief that the intermingling of all ages and stages leads to greater spiritual maturity. She credits godly mentors, mission trips and volunteering for shaping her and constantly inspiring her to grow closer to Jesus.
Amy's an ordinary woman who laughs at corny jokes, cries at Hallmark commercials and is afraid of bouncing checks and her own double chin. She is married to Barry, the man that she still loves madly after over 25 years. Their two sons, Anson and Nolan, keep life lively and full of laughter.
---
Location: Pawley's Plantation Golf & Country Club, with accommodations at Litchfield Beach & Golf Resort on Pawleys Island
Dates: March 1st - 2nd
Check in: Earliest arrival time is 4:00p.m. on Friday, feel free to come anytime between then and our reception, which starts at 6:00 pm. Attendees can always request early check in from the hotel, but it will be subject to availability.
Check out: Saturday at 11:00a.m.
Cost: $150
Includes room with two ladies per room, dinner Friday night, all sessions, and breakfast on Saturday (Private rooms are available for an additional $50 fee and upon request)
$50 deposit required at time of registration, Final payment due on or before February 14th, 2019.
Payment Options: Online at registration site
This event is open to the Women of King's Cross and their guests, but please note that space is limited to the first 100 women to register. Our expectation is that this event will sell out, so register early!